Why Not To Buy A Moto G
---
A note from a clumsy person.
Moto G is touted as the best budget phone the world has ever seen. Flying off the shelves in 3rd world countries Motorola seems to have found a winner. With a combination of great specs, a great look and Android 4.4, who would not want it. In my experience buying the Moto G was a horrible mistake.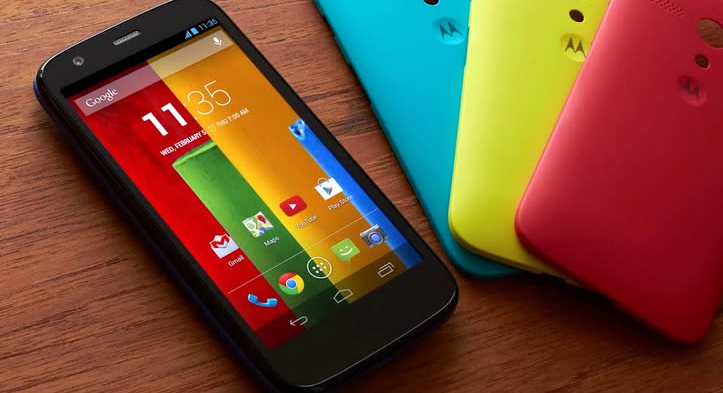 I bought the Moto G on launch day in India (Feb 6). The second it arrived in its shiny new package I was hooked. I haven't owned an Android since the days of Froyo and I was curious to see how much better the experience has got.
Turns out, quite a bit. A lot of things have changed making its new incarnation freaking awesome. Or so I thought. Barring the addition of Google Now most of Android's changes aren't exactly noteworthy but contribute to the overall experience.
But here's the list of reasons why not to buy a Moto G
Its build quality is poor. And I mean just terrible. It looks good on the outside but the inside looks like crap.

Its screen breaks easily

The screen and digitizer are connected meaning you have to pay like Rs. 5000/- for both
So why do I warn you against this and what's the proof that this happens. Well it happened to me
Act 1
I dropped my Moto from a height of around 3 feet. The LCD display was cracked. (One drop from 3 feet seems a little excessive to break a screen)
Went to the repair centre to see if I could get them to fix it in warranty. (Not much hope but let's try). That didn't turn out well. They told me
No way will this get fixed on warranty
It'll cost Rs. 5,100/- for screen and digitiser.
This happens a lot to people with my phone. (What? Internet why you no tell me)
Act 2
Knowing that my warranty was as useless as my phone's LCD. I decided to open it. Maybe a bad decision but anyway. After unscrewing the back i realise that the lovely thing touted as your battery is in fact just part of the cover. The battery is housed behind that. What!? Why put a label on it then. What's more.. For "safety reasons" the battery is stuck to a plate above the circuit board..
Remove glue on battery, and take off connector. Another surprise. Random blue piece of rubber separating battery and display connector. Seems odd. Makes no sense.
Remove random piece of rubber. Remove connector for front camera.
Now attempt to remove connector between display and board. Won't remove itself. Try with tweezers. No good. Can't even figure out how I'm supposed to remove this.
I give up. Leave the phone to start again. But the screens not working at all now.
Act 3
Go to other repair centre (don't really feel like showing my face at the first one). He tells me while tinkering with the inside I broke the connector as well. Screens have to come from China. Will take 2 weeks.
I return after 2 weeks. Pay the guy Rs. 5000/- for the screen plus digitizer. I now paid enough for a Moto X Thank him for fixing the connector too.
He says he doesn't know whats up with this phone but mine is the 4th case like this in the past 2 weeks. That doesn't sound encouraging.
Act 4
An end note to this depressing saga. The replacement screen broke again within 3 weeks. This time, not because I had dropped it but just because it was left in my back pocket.
Moto G good price. Bad idea.
---
12 Apr 2014